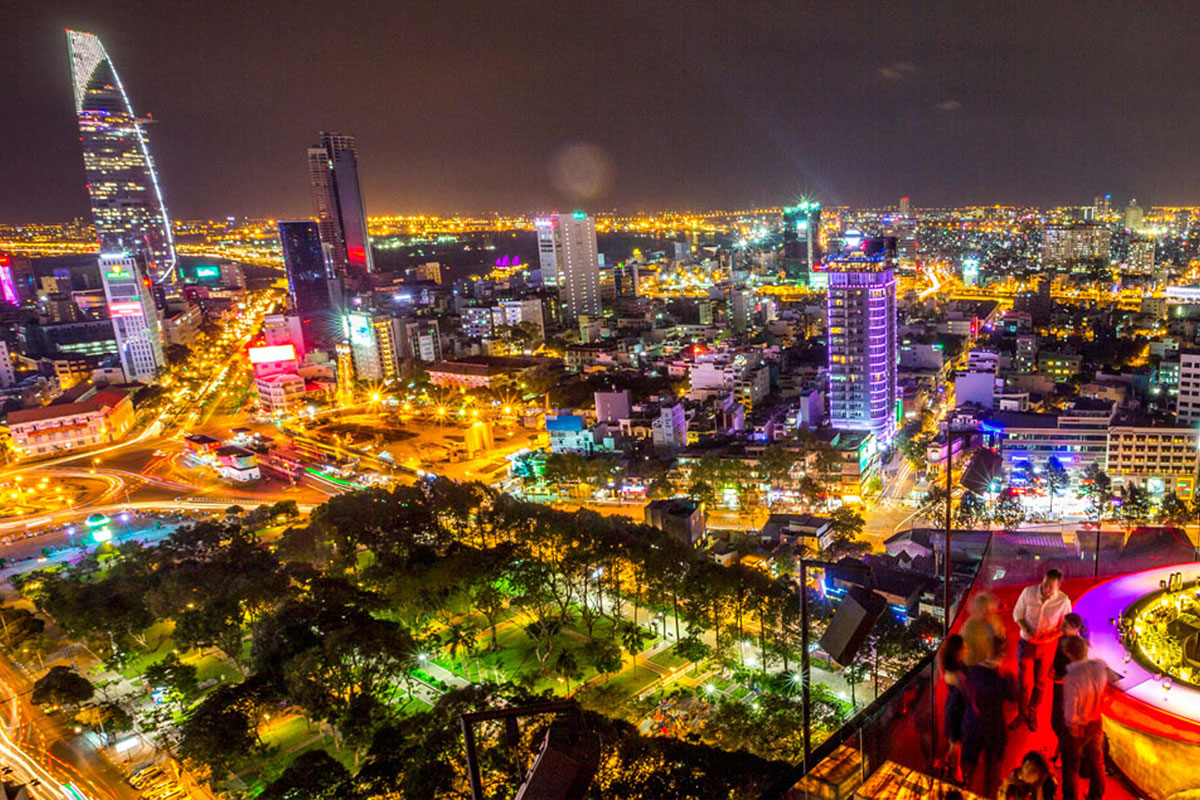 SAI GON BY NIGHT BY CAR (4 HOURS)
Will you want to experience a different corner of Saigon? Saigon by Night Tour is designed for you!  Let's take you out of district 1 and show you places that most visitors do not know to see.
The town also looks very different at night than it does District daylight, etc. From the glory of this paper lanterns in Cholon into the panoramic view of the Saigon River at nighttime from Thu Thiem Bridge.  Experience the rush of driving down the recently constructed Saigon freeway, and see the magnificent Bitexco Tower, one of the tallest buildings in Vietnam!
 Itinerary:
 17:30: Departure from GK Central Hotel
* Enjoy a drink and sunset on the most luxury rooftop bar in Saigon
* The Thich Quang Duc statue – who burnt himself to against the draconian policy of the South Vietnam * Government. Learn how to burn incense to say thank to a national hero.
* The famous old apartment – Walking around to see local life.
* The Biggest flower market
* The Cambodian market
* District 4 – The smallest district with hotpot
* Deep into Saigon night life with live music at apub or coffee bar
Joining Group Tour with Special price :


For booking, please feel free to contact us at info@gkcentralhotel.com or +(84) 28 3823 8795